Chris Miller - Vocals, Accordions, Fiddle, Harmonica, Percussion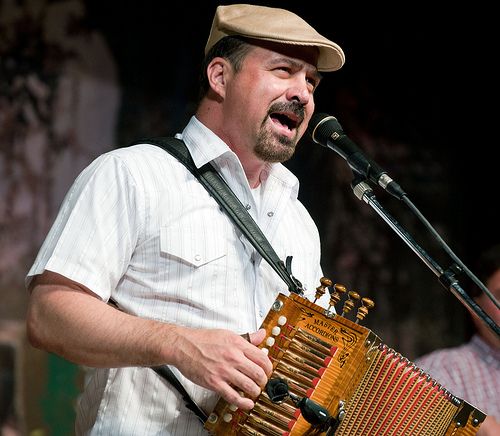 Chris was interested in music from the time he was born. His parents recall that he made a habit of waking early so that he could hear the "French Music" on KLFY's morning show "Passe Partout." Chris was also fond of singing and dancing around his home to his father's self-styled guitar playing. In fact, there always seemed to be music in the neighborhood. Most of Chris' aunts, uncles and grandparents lived within three miles or so. Many family members played guitar; Uncle Nolan Miller played accordion, fiddle, guitar, and few licks on the piano. After noting his early interests in music, his parents purchased a piano and Chris began lessons. This continued for a while until he decided that he could play boogie, swamp pop and country without taking any further lessons. Chris composed a few songs in middle school and won a few talent contests with his original piano works. As Chris approached his teens, he began to devote himself more and more to Cajun music and to teach himself Cajun accordion, guitar, and later fiddle. There were many other local influences besides his closely knit extended family who resided four miles north of Lacassine. Raul and Reoul LeBlanc played the old style of Cajun accordion that Chris grew to love. Harris Leger, a family friend and accordionist who was never recorded, also provided hours of inspiration at family gatherings and camping trips. The Vanicors of Lacassine and Welsh provided Chris with many opportunities to play and to learn from veterans of Cajun music's early years. Chris is a seasoned performer and entertainer. In 1999 Chris helped to form Louisiana's Kingfish which has had great success playing throughout Louisiana, Texas, and the 2001 Montreal Jazz Festival. In 2000 Kingfish released the CD Life in a One-Horse Town which continues to sell well and influence Louisiana music. For this CD Chris provided interesting and innovative arrangements, vocals, and accordion, fiddle, and guitar tracks. Chris has also played throughout the Eastern and Midwestern U.S. and France with Hadley Castille, the Cajun Swamp Fiddler. He also played at the Texas Folklife Festival in San Antonio with Rodney LeJeune and the Texas Cajun Playboys. Chris has won many accordion-playing contests throughout South Louisiana and Southeast Texas. He is in demand as a studio musician for projects that require that special "Cajun Sound". He has taught accordion to many young students including Sean Vidrine and Kaleb Trahan. Chris has Bachelor's and Master's Degrees in Music Education from McNeese State University and is Choral Director at Barbe High School and First Presbyterian Church in Lake Charles. He is married to Avonna Busby of Eunice and has four children, Caressa, Colten, Camryn, and Candace.
Tim Broussard- Vocals, Bass, Accordion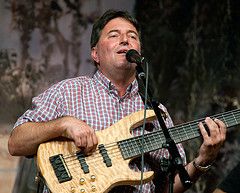 At a very young age, little Timmy Broussard picked up his father's accordion. He would play it while his father was at work. Then one day he got caught. The elder Broussard told his son, "If you wanna play that thing, we gonna get you your own." And so, they did. By age twelve, Timmy had mastered his accordion to a level that most adults never achieve. His younger brother, Marty had picked up the guitar and soon would discover the instrument that would change his life. Marty Broussard was to later become one of the most respected steel guitar players in Cajun music history.Timmy joined his first band, along with his brother, when he was fourteen years old. Two young boys, with three grown men, made the best music from Houston to the Louisiana state line on the East side. They literally played every "juke-joint" spanning 250 miles across Texas and Louisiana. Sometimes playing four nights a week, Timmy's father made the commitment to get his boys to every gig. At the same time, working full time and raising six kids. On gig night, the brothers would load their instruments into the camper shell of the truck. At the same time sisters Christine and Kautchia and twins Sherman and Sharon loaded their pillows and blankets in preparation of a good night sleep in the truck before school the next morning. It was a sacrifice that everyone in the family is proud of and an experience that none of them would trade.By the time he had become an adult, the desire to be a musician had taken over Timmy's life. He had mastered the accordion and was fast becoming the most demanded bass player in Southwest Louisiana. Fortunately, by this time, he had also come to understand music in a way that most never do. In this part of the woods, nearly everyone aspires to be an accordion player. In addition, every accordion player aspires to be a star. Timmy realized that being a star was not important. Being the best musician he could be was important. Those people who want to be stars, will never accomplish it if they don't have a strong foundation behind them. He wanted to be that foundation.While working his own dump truck, Timmy continued to play gigs with various band almost every night of the week. Some of today's biggest stars like Mark Chesnutt, Tracy Byrd and Sammy Kershaw were playing in local bands and all were calling Timmy to play bass. In 1987, he got the call that changed his life. Country star Mark Chesnutt, needed a bass player. Timmy was the perfect choice. Chesnutt had recorded a couple of songs using Wayne Toups on the accordion. Toups wasn't able to tour with him because of his own commitments. With Timmy on bass, they could make a quick swap during the show and cover the songs.This went on for nearly 13 years. There isn't a corner of these United States that they didn't travel to, and at every show, Little Timmy Broussard played his "dual-pitched melodeon" built by Randy Falcon. During the show, the lights would dim with a spotlight on Mark. Behind him in the dark, the crowd had no idea what was happening. When the lights came up, Timmy would move to center stage with his accordion playing Frenchie Burke's fast version of Grand Mamou.
Danny Peet- Former Member -Drums, Percussion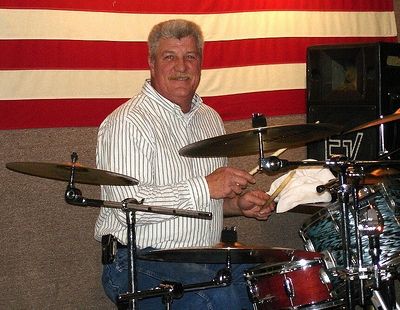 Danny Peet has been laying a "seriously powerful and danceable groove" for the Roots since the departure of original member Dale Dougay after his move to Austin, Texas. Danny has extensive experience in playing a wide variety of styles with bands from Houston through Louisiana and playing with many bands in the Lake Charles area such as "Cold Sweat" and "Josephine and the Blues Thing" before joining with Bayou Roots in 2008. He enjoys the return to the music of his culture and enjoyed the visit to Nova Scotia in 2008. Besides being a talented drummer, he is one the most likable and easy-going musicians one could ever hope to have the pleasure of meeting.
Ray Ellender- Vocals, Guitars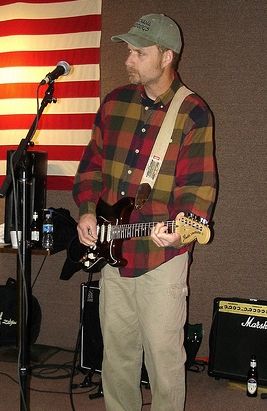 Guitarist and Vocalist and Sulphur native, Ray has played with Cajun legends Jo-el Sonnier, and Wayne Toups, as well as leading his own group "Louisiana Yard-dogs." Chris and Ray first played together in the variety band "The Lifters" in the 90s and very briefly again as Louisiana's Kingfish was being formed. Rays songwriting skills, creativity, and guitar wizardry provide for a bewitching musical gumbo for Bayou Roots. He is a newer member of the band after the departure of Steve Dougay due to moving out-of-state for employment reasons in late 2009. Welcome Ray!
Chad Cormier-former member- Fiddle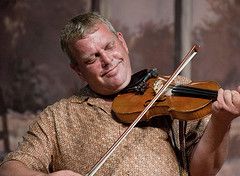 Chad is the son of legendary Cajun pioneer musician Nolan Cormier. Chad has played with many notable bands including Cheryl Cormier and Cajun Sound, Mitchell Cormier and the "Can't Hardly Playboys", and Wayne Toups and ZydeCajun. Chad is known for his ability to fiddle in any key, his progressive style, and his use of the upper positions on the instrument. Although his style definitely leans toward the future, you can bet that he has the foundation of many years of playing the most traditional Cajun styles. Chad joined Bayou Roots in July 2010. Welcome Chad!